A customer of ours recently informed us of a novel way that he attaches his arm restraints by sewing them to the waist straps of his seatbelt restraint system. He stated it was more convenient since they were already attached to the waist straps and ready to slip over his arms without having to independently guide the steel loops over the waist restraint attachment tabs.
WRONG!!! DO NOT ATTACH ARM RESTRAINTS TO ANYTHING IN THE VEHICLE! In an emergency, after unlocking your seatbelt restraint, you will still be unable to exit the vehicle until you slip off each arm restraint. These precious few seconds could literally be the difference between life and death. When properly installed, once the seatbelt restraint is released, so are the arm restraints and you are instantly free to exit the vehicle.
Always follow the manufacturer's instructions on the installation and operation of all safety equipment. Your life depends on it!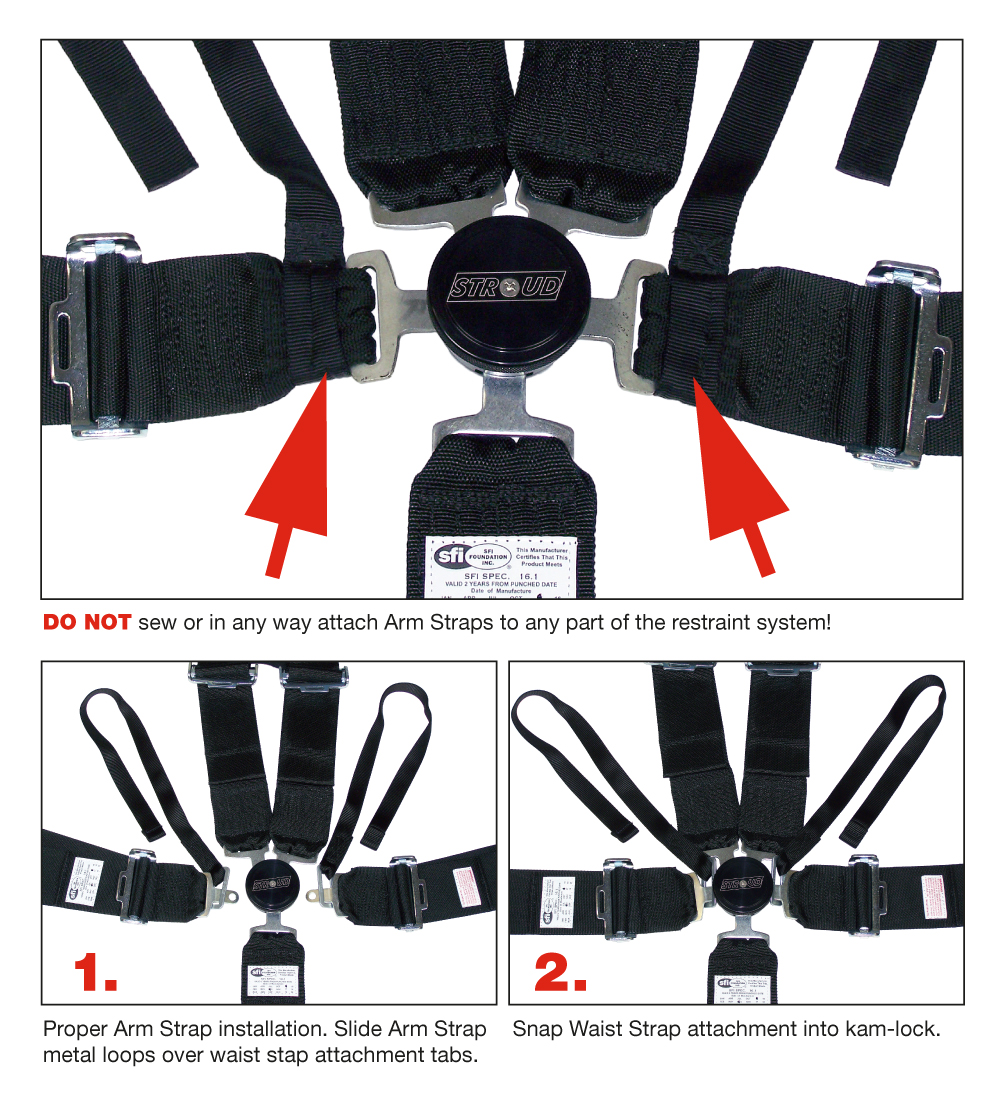 Stroud Safety has been supplying competitive drivers with Drag Chutes and Launchers, Seat Belts, Window Nets, Ballistic Blankets and Diapers, Fire Suits, Fire Suppression Kits, and more for over 26 years! Stroud Re-Certifies all their products and specializes in custom design applications for many of their products.
Call 800-554-4648 for more information and free catalog, visit the website at www.stroudsafety.com and follow on Facebook at www.facebook.com/stroudsafety.