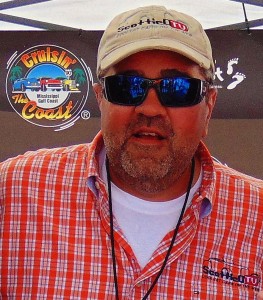 ScottieDTV started out in 2010 as a grass-roots video channel filming local car shows that has grown into an international on-line platform showcasing the "coolest cars on the web!"
At ScottieDTV, our philosophy has and always will be "the cars are the stars." ScottieDTV reached 40 million viewers in early 2015 and is growing exponentially each month! Host Scott DuPre is a "car-guy's" car guy . . . always providing homespun commentary on the cool factors each car has to offer his subscribers. He also does one-off interviews with car owners and builders.
Scottie takes his viewers to all levels of car shows;
from major events like SEMA, the Detroit Autorama and the Grand National Roadster Show to name a few to regional/national Goodguys & NSRA shows, the Pigeon Forge Rod Run, Auctions America Kavalcade of Kool and many, many more!
Scottie is no "car snob" and doesn't discriminate one style from another; "cool is cool!"
Street Machines
Hot Rods
Cool Trucks
If it burns gas you'll find it here!!!
Scottie D is proud to announce our association with yourwhip.com